High Precision Tweezers and Electronics Assembly Tweezers
TDI offers the largest selection of high precision, precision and industrial tweezers with over 300 types/styles. These include fine tips, ESD tips, ceramic tips, wafer handling, cutters, molded, SMD, component and reverse action tweezers. Ergonomic ESD cushion handles available for most types. Teflon coating also available upon request for most metal tweezers.
TDI high precision tweezers are engineered to meet and exceed the requirements for electronics assembly, labs, clean rooms and circuit board repair and rework. Our assembly tweezers are made of the highest quality materials – stainless anti-magnetic, 100% non-magnetic super alloy as well as conductive and static dissipative replacement tips.  High precision tweezer tips are perfectly balanced offering fine tip symmetry for precision work.  Tip edges are polished to provide a non-scratch anti-glare finish.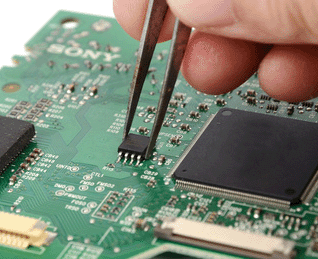 Largest selection of ESD safe tweezers for critical low voltage applications!
Common Applications for TDI Tweezers Include:
Electronics, Medical Device, Laser, Microwave Assembly
Circuit Die and Electronic Package Assembly
Circuit Board Repair and Rework
Work under a Microscope / Microelectronics
Biotech, Biology, Military and Aerospace Electronics Assembly